Kayla Tolentino, graduated summa cum laude from San Francisco State University in May 2016. She majored in Community-Based Health Education and minored in both Political Science and Women's Health. She was accepted into the Congressional Internship Program as a Panetta Institute Scholar, and worked in the Washington DC office of Congressman Tony Cardenas. Over the course of her studies, she developed a passionate interest in critically thinking about the ways that cultural practices, public policy, and social movements impact the human experience.
Biopolitical Times
Abby Lippman, friend and colleague to the Center for Genetics and Society and myriad other social justice organizations, died on...
What might have been the story of the year turned out to be a disappointment. On February 14th, the National...
Months after pop-culture superstar Kim Kardashian mentioned her interest in exploring surrogacy during the last season of Keeping Up with...
Talks and Testimonies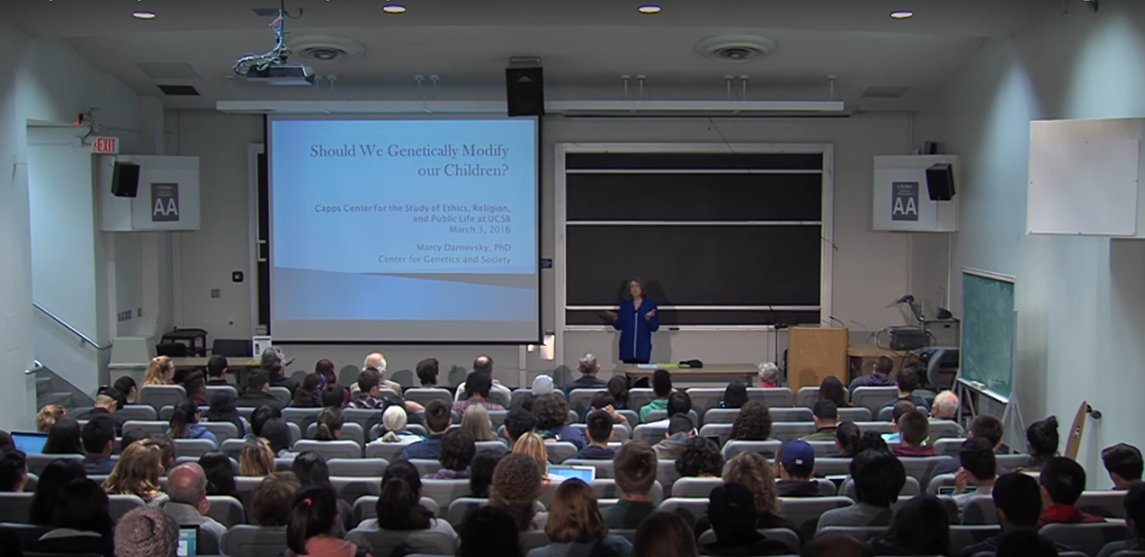 The Center for Genetics and Society receives numerous invitations to speak in person and via video link to high school,...