Elliot Hosman, J.D., graduated from UC Hastings College of the Law in spring 2015, and holds a B.A. in English from UC Berkeley where they worked on the independent university newspaper, the Daily Californian. While in law school, Elliot served as Executive Notes Editor of both Hastings Law Journal and Hastings Race and Poverty Law Journal, and interned at Ella Baker Center for Human Rights and Transgender Law Center. Elliot received Witkin Awards of Academic Excellence for their research on topics including the first baby born via uterine transplant technology, cosmetic surgeries on intersex youth, environmental racism in West Oakland, and risk assessment technology in the pretrial bail-setting context. Elliot is interested in the relationships between technology, bodies, politics, media, criminal justice, and social movements. Elliot writes on the impacts of human biotechnologies on historically vulnerable populations, and seeks to highlight a wide range of voices in the biopolitical debate surrounding human genetic engineering.
Biopolitical Times
Rumors have been circulating since 2014 about various research teams around the world applying the genetic engineering tool CRISPR-Cas9 in...
Given the hype storm surrounding CRISPR and its potential use to create "designer babies," it's not surprising that many have...
A recent campaign calling for a ban on "transgenic" human embryos was launched by one of France's most prominent organizations...
Talks and Testimonies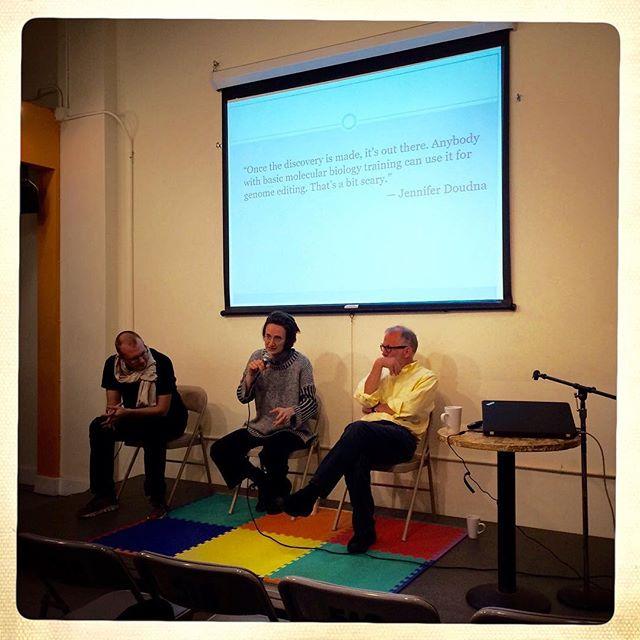 Synthetic Biology Shaping San Francisco hosted a forum titled, "Synthetic Biology: DIY Tinkering Meets Big Capital." 
Full video and transcript can be...